Dongguan Fenggang Dexiong Plastic Hardware Products Factory
A professional metal stamping parts production and processing of the manufacturers


Fenggang Dexiong Plastic Hardware Products
Address: No.1, Guanjingtou River Back Ridge 2nd Road, Fenggang Town, Dongguan City
Tel:+86 0769-87285527
Fax:+86 0769-87285537
E-mail:decaiwjsj@163.com
Mobile:+86 13509000824/Ye Sheng
Q Q:1328958149
Professional precision metal stamping die production and processing factories
Most of our product material sources are imported from Japan and South Korea and well-known domestic
WHY DO YOU CHOOSE DEXIONG? DEXIONG THREE REASONS TO CHOOSE!
YEARS OF PROFESSIONAL METAL STAMPING
PARTS MANUFACTURING EXPERIENCE
Professional professional metal stamping parts production: precision
metal shrapnel, contact films,Pointers, electrical and electronic hardware
products, production and processing companies,have a complete and
scientific quality management system.
Most of the material sources are from Japan and
South Korea
Most of our product material source for Japan, South Korea imports
and well-known domestic enterprises. Integrity, strength and quality
of products are recognized by the industry.
Provide thoughtful hardware stamping parts service
Have a first-class mold production equipment: Punch, grinder, milling
machine, line - cutting, drilling machines, measuring instruments, etc.,
and 10 years of mold design by the experience of the master, more
than 3 years repair model master.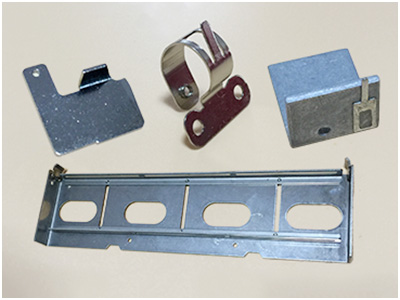 Dongguan Fenggang Dexiong Plastic Hardware Products Factory, located in Fenggang Guanjingtou, with convenient transportation, was established in October 12, 2007. As a general taxpayer companies, we can provide 17% value-added tax invoices. Set design, development, and production as one, we are a professional metal stamping die design and manufacturing company, with complete metal stamping and metal mold equipment, 16-250T Punch, Taiwan precision grinding machines, and milling machines.
  Main products: all kinds of precision metal stamping dies, metal stamping shrapnel, electronic hardware accessories, precision stretching pieces, speaker network, heat sink, mobile power shell and so on. Widely used in various types of electronics, electrical appliances, communications...[
+Click to learn more Dexiong
]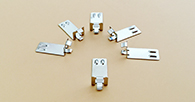 Hardware shrapnel mold stamping process, due to the use of high-speed punch, the danger factor is relatively high. If improper operation, the mold will cause serious damage, and operator safety will be harmed, so the mold to be off...[
+More
]
Copyright © 2016 Dongguan Fenggang Dexiong Plastic Hardware Products Factory, www.dgdexiong.cn all rights reserved
Address: No.1, Guanjingtou River Back Ridge 2nd Road, Fenggang Town, Dongguan City Tel:+86 0769-87285527【
Backstage management
】
* Web site related materials and related resources are from the Internet, if infringement please inform us, we will be deleted within 24 hours
* Technical Support【
Dongguan website construction
】